1. Which of the following countries has recently launched a new spy satellite named 'Ofek-13' into orbit?
Japan

Pakistan

Israel

Russia
Correct Answer: C
2.
The International Finance Corporation (IFC) has issued an update to its Green Equity Approach (GEA) policy saying that it will no longer grant loan to support new coal projects. IFC is headquartered in which of the following cities?
Geneva
Daily Current Affairs – 08 April 2023
Correct Answer: C
3. As per Airports Council International (ACI), Delhi's Indira Gandhi International Airport is ranked at which position in the club of the world's top 10 busiest airports by passenger traffic?
7th

10th
5th
9th
Correct Answer: D
4. President Droupadi Murmu recently attended the 75th Anniversary celebrations of which of the following High Courts?
Correct Answer: B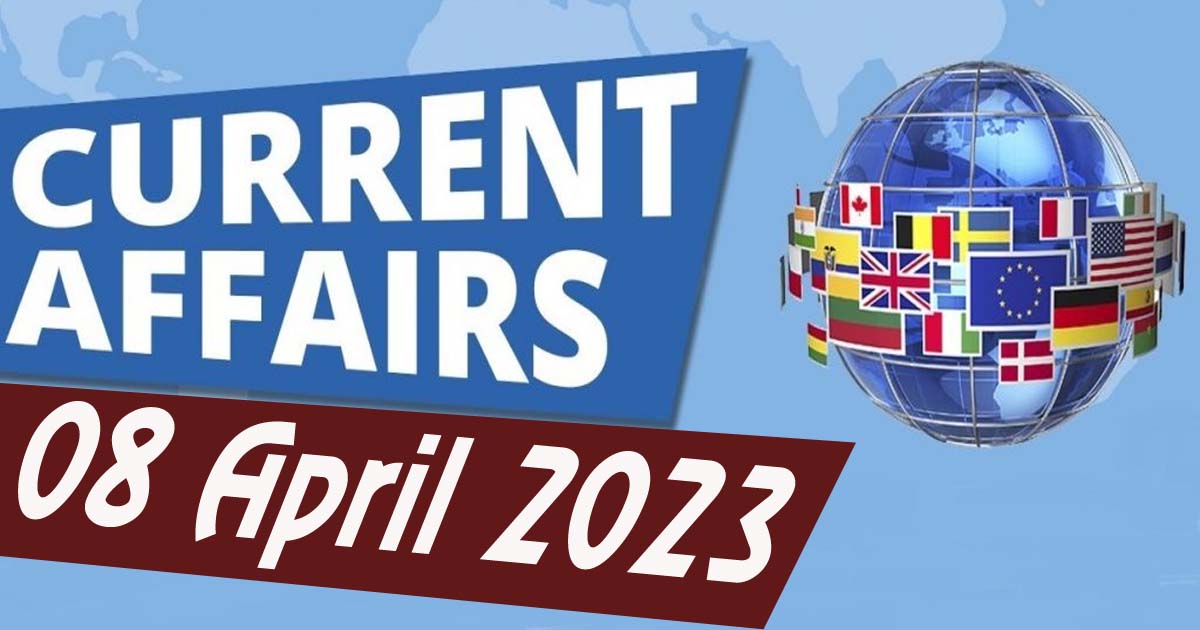 5. Who among the following has secured the top position in the Time Magazine's 2023 TIME 100 list?
Lionel Messi

Elon Musk

Shah Rukh Khan

Meghan Markel
Correct Answer: C
6. The Reserve Bank of India has imposed a fine of ₹6.77 crores on Mahindra & Mahindra Financial Services Ltd and a penalty of ₹55 lakhs on ________, for non-compliance with norms.
Indian Bank

Bank of Maharashtra

Federal Bank

UCO Bank
Correct Answer: A
7. Who among the following has been appointed as Warrant Officer of the United Kingdom (UK's) Royal Air Force?
Vivek Gupta

Parameswaran

Akash Shukla

Subramaniam
Correct Answer: D
8. Indian Rafale fighter will participate in the multinational military exercise 'Orion 2023' held in which of the following countries?
Australia

Japan

France

United Kingdom
Correct Answer: C
9. The Indian Navy conducted the offshore security exercise '________' to control contingencies that may occur in oil production platforms.
Pralay

Konkan Shakti

Prasthan

Milan
Correct Answer: C
10. Who among the following has assumed charge as the President of the National Rifle Association of India (NRAI)?
Raninder Singh

Amit Sinha

Kalikesh Narayan Singh Deo

Joginder Singh
Correct Answer: C