1. In which state will the Air Forces of India and the U.S. conduct the Cope India exercise from April
10 to 21, 2023? 
Odisha

Kerala

West Bengal

Karnataka
Correct Answer: C
2. Which city will soon get at least 50 food trucks that would function round the clock across all the
zones in the city? 
Mumbai

Kochi

Chennai

Kolkata
Correct Answer: A
3. Which country is set to launch the country's first operational earth observation satellite, Taifa-1,
on 10 April 2023? 
Qatar

Somalia

Kenya

Uganda
Correct Answer: C
Daily Current Affairs – 04 April 2023
4. Anjali Sharma has become the first woman to conquer Mount Kilimanjaro in Africa wearing
Luanchari. From which of the following states does she belong? 
Andhra Pradesh

Punjab

Uttar Pradesh

Himachal Pradesh
Correct Answer : D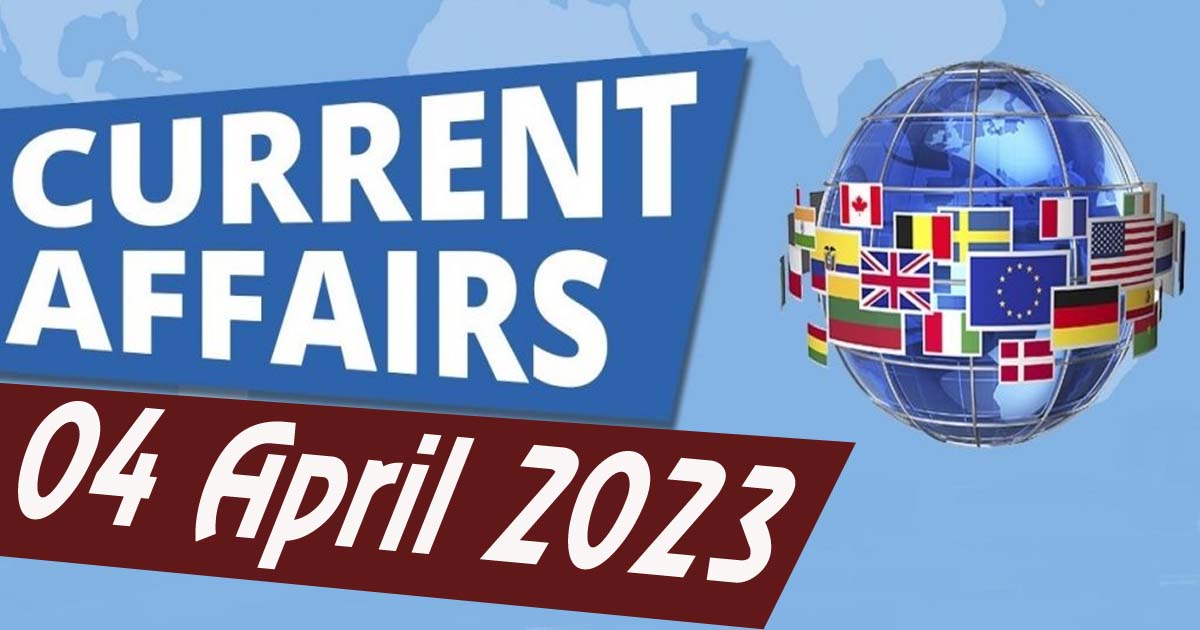 5. The 10 th Edition of the annual India – Sri Lanka Bilateral Maritime exercise SLINEX-2023
recently began in which of the following cities?
Mumbai

Colombo

Visakhapatnam

Hambantota
Correct Answer : B
Daily Current Affairs – 04 April 2023
6. Who among the following recently beat Italy's Jannik Sinner to win the Miami Open 2023?
Novak Djokovic

Carlos Alcaraz

Daniil Medvedev

Stafanos Tsitsipas
Read More: Daily Current Affairs 02 & 03 April 2023
Correct Answer : C
7. __________ King Jigme Khesar Namgyel Wangchuck recently arrived in India for a 3-day visit.
Belgium

Thailand

Bhutan

Japan
Correct Answer : C
Daily Current Affairs – 04 April 2023
8. Which of the following countries has invited Prime Minister Narendra Modi to as its guest at the
annual Bastille Day parade on 14 July 2023?
Germany

Italy

France

Austria
Correct Answer: C
9. Union Minister G. Kishan Reddy virtually hosted the __________ India-Central Asia Culture
Ministers' Meet recently
Second

Third

Fourth

First
Correct Answer : D
Daily Current Affairs – 04 April 2023
10. Steel Authority of India Limited (SAIL) has achieved the best-ever annual production during
the financial year 2022-23. The headquarters of SAIL is located in ____________.
Rourkela

Visakhapatnam

New Delhi

Jamshedpur
Correct Answer: C
Go to HomePage : Click Here